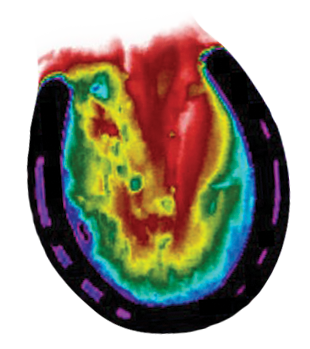 Are you interested in learning how to operate an EquineIR™ business in your area? EquineIR™ is leading the industry with advanced imaging solutions for establishing a complete thermal imaging business.
Interested in learning about this new Opportunity with Equine Thermal Imaging? Visit www.equineir.com/webinar to listen to a 1 hour webinar on the business opportunity.
EquineIR™ is a 3 day intense training course. The course curriculum will include online study, marketing/business coaching and an interactive hands on experience. EquineIR™ has affiliated with Seasoned Veterinarian Joanna Robson, DVM in an effort to offer the complete Equine Infrared Technician solution. EquineIR™ is taught by licensed Veterinarians trained in thermography along with seasoned specialists trained in equine thermography. The course materials have been developed over many years of field experience and will include the complete business solution. You may view our About page for our technical director biographies.
The course materials have been developed over many years of field experience and will include the complete business solution including....


United Infrared, Inc. Orientation
Equine Anatomy & Science
Equine Infrared Case Studies
Saddle Fit Technology with hands on training
The Complete EquineIR™ Horse scan
The EquineIR™ Interactive Hands on Class (5 hours of hands on experience)
Proper image tuning and preparation (students to bring their laptops)
Software templates including training on the "The EquineIR™ Report"
Course graduates and active members will have access to the InterpretIR.com system. InterpretIR.com connects the certified technicians with licensed veterinarians for the complete report solution.
The IR Wow Factor: How to marketing and sell your service
Readymade brochures, post card templates, Radio and TV commercials
Part of our Nationwide network including receiving qualified business leads from equineir.com
Ongoing business mentorship and coaching via our Technical Team
Module Investment Cost:
Only $2495*
*The students attending our course will acquire the skills necessary to open and operate a Equine Thermal Imaging Business including having access to business resources including InterpretIR.com. To enlist in a EquineIR™, you must own or intend to purchase an infrared camera (320x240 or better resolution) and have completed Level I infrared training, all of which are available via our network affiliates at preferred pricing (members have benefits like 10% off infrared cameras). Training is completed in a hybrid format with all class materials done online and an interactive mentorship with hands on training
Included with your purchase of EquineIR Online are: 1-year Infrared Support membership for Equine Only services ($20/month after 1 year) and 2 complimentary interpretations (one full scan and one saddle fit) necessary for course certification ($195 value).
You may select one or more* options at the conclusion of your EquineIR class (one option is included as part of course registration):
Up to 2-hour private phone consultation with IEI Technical Team (i.e. one hour with farrier, one hour with veterinarian) to review class materials (billed in 1-hour increments at $150, up to $300 value)
Complimentary 1/2-day hands-on clinic (group setting including hands-on equine imaging, saddle fitting, and report writing; $295 value)
$295 credit towards private training (Registration: $1250 per day plus travel expenses)
Complimentary attendance to live full class if available ($375 value)
To learn more about United Infrared, Inc. and the offered Modules including EquineIR™, and to purchase membership and training on our online store, please visit the United Infrared website. You may also submit a contact form via United Infrared for any additional questions.